Well, I've been sitting on this adaptation of my Broadway Plogger theme for too long. It hasn't been fully tested, but it seems to work. It's a dark theme that uses the popular Lightbox 2 JavaScript script to open medium-sized images over the thumbnails page. This means that there is no getting to the full-sized image.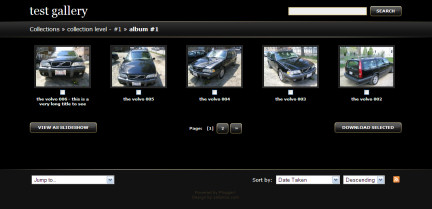 Anyway, if you've been looking for a Lightbox 2 supporting Plogger theme, please give this one a try.
Download the "Broadway 2 + Lightbox" Plogger theme
Update 12/19/09: I've updated the theme to be compatible with the recently-released Plogger v.1.0. If you're running an earlier version, I would recommend that you update to the current stable release.