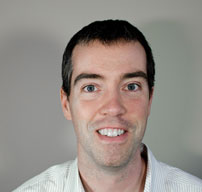 Howdy. My name is Oliver Baty, and I am an Microsoft SCCM administrator who occasionally moonlights as a web developer.
I started designing web sites in 2000, with my first commercial site going live in 2001. I mostly work in HTML and CSS, but I'm pretty good with PHP, MySQL and JavaScript. I most enjoy developing little web applications. I've written quite a few WordPress plugins and themes, too. My Portfolio page has more details about the work I've done.
I'm currently employed as a Desktop Engineer at a Chicago loop law firm, where I'm part of the desktop engineering team responsible for developing and maintaining the firm's Windows 7 desktop environment. My résumé has a more complete work history.
Ardamis.com was started in early 2005 as a sandbox for experimenting with different programming languages. Since then, it has been a portfolio, a business card, a SEO testing ground, and most recently, a blog about technology (covering interesting challenges that arise at my 9-5 job in IT) and web development (covering PHP/HTML/CSS and even some classic ASP through my moonlighting/freelance work).
If you've arrived here looking for a tiny web development studio specializing in high-quality, handmade web sites, you're very close. I've created Aleph Studios to handle the business side of things while leaving Ardamis as an outlet for thoughts of a less capitalistic nature.
In case you were wondering… the name Ardamis comes from a misheard song lyric on the 1984 Planet P Project album "Pink World." It's a double-album, 26-song, progressive rock opera about a boy with psychic powers who eventually saves (some of) the planet from nuclear annihilation. Today, it's mostly unlistenable, even for someone who appreciates concept albums, but I was 10 in 1984, and it sounded pretty good.
The best way to reach me is via ardamis on Twitter.
There are also personal pages for Oliver Baty on Google+, Oliver Baty on LinkedIn and Oliver Baty on Facebook, and you can follow me as ardamis on Twitter. I contribute as ardamis on GitHub. There isn't much to see on my Microsoft MVA profile. I barely attempt to maintain a presence for ardamis on LinkedIn and a page for ardamis on Facebook.